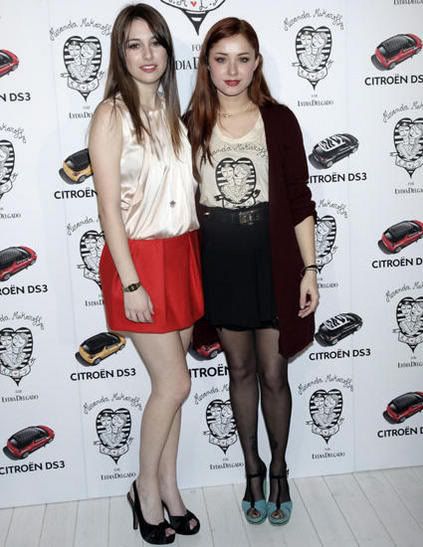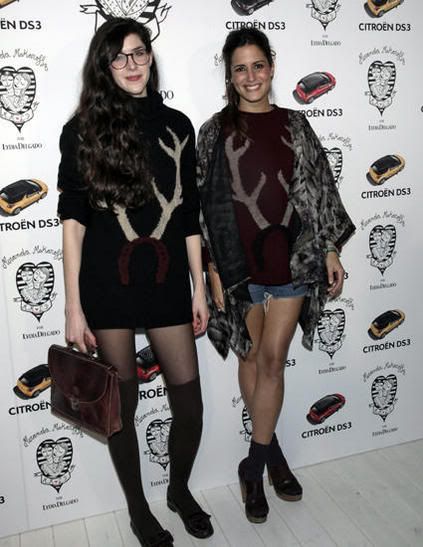 I'm wearing kimono by
Goldie
, jumper
Miranda Makaroff for Lydia Delgado
,
shorts Levi's and shoes Marni.
Images courtesy of Diez Minutos magazine and video by Tendencias.tv
During
Madrid Fashion Week
, there was a very important event happening at the
OFF Cibeles
, where my friend Miranda was presenting the project she's been working during the past months. For those who follow her blog, you know how much she loves expressing her feelings and ideas through paper..she loves to draw her incredible adventures and share her fantasies with the rest of us, and this time she wanted to do somehow the same thing but working with her mom
Lydia Delgado
,which is also a wonderful fashion designer, so she created a knitwear collection where the "Miranda spirit" was splashed everywhere, under the name of "
Le Caniche
"… and all of her friends came to support her on such an important day. We danced under
Natalia Ferviu
's brazilian playlist (which made me incredible happy) and ended having the best of times! It was a proper family event 🙂 . To end the night we went to see
El Guincho
play … and dance till the sunrise!