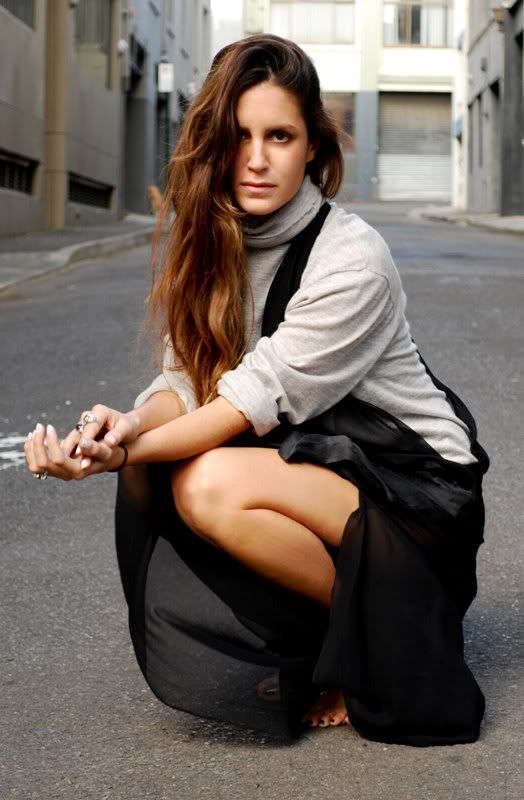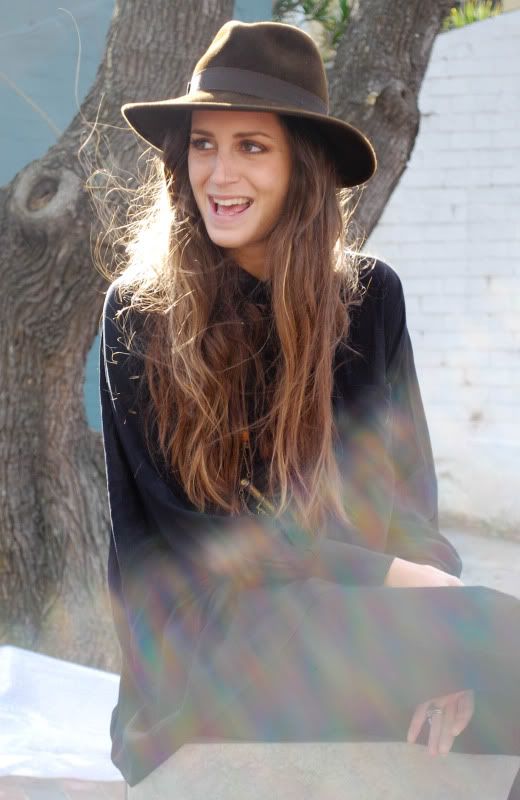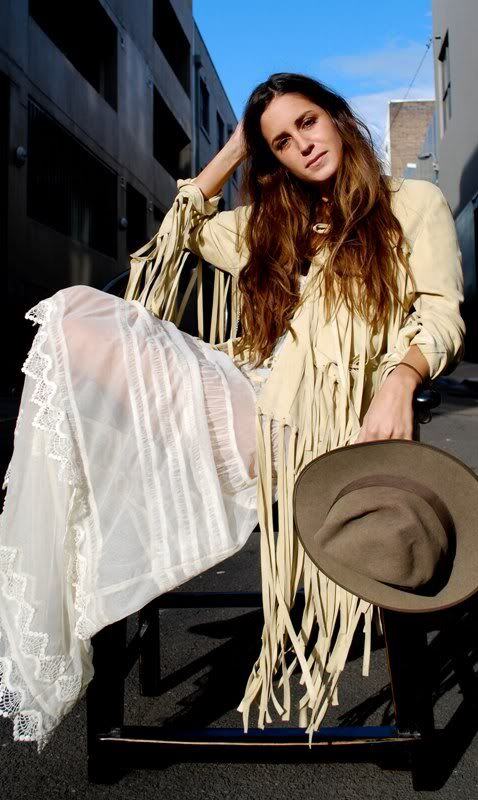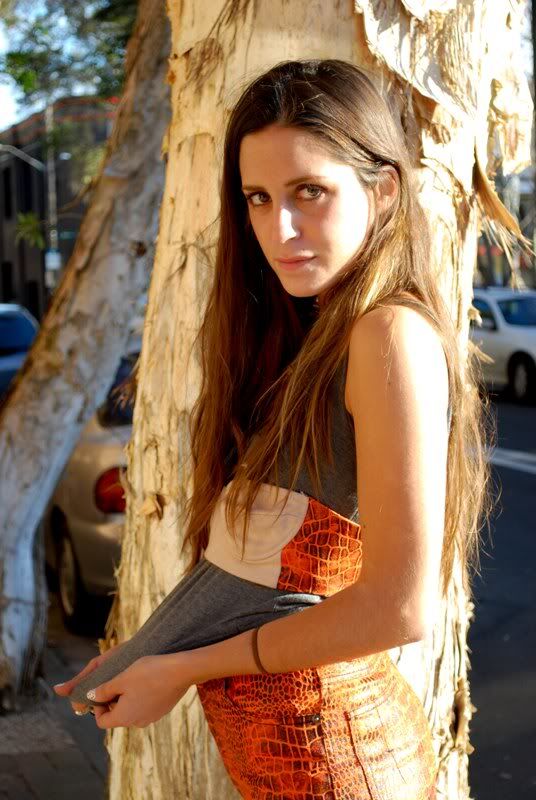 I'm wearing: 1) cashmere jumper by Bowie, jumpsuit Stolen Girlfriend's Club.
2)vintage hat, 1971 Reiss silk shirt and skinny jeans by Urban Outfitters,vintage necklace.
3)jacket and dress by Flannel,vintage hat by bowie. 4) top and shorts by Stolen Girlfriends Club.
Just when i'm having one of the best times in my life…I get very upset thinking
how little time i've got left here…noooooo less than 2 weeks..:( Australia is addictive,i'm telling you…very very very addictive. It has been so much fun,so many beautiful and talented people i've met during the pas few weeks,that I'm planning my trip back for their summer…it's gonna be RAD! This is going to be one of my busiest weeks,with Sydney's Fashion Fest kicking off today…we begin the week with Marie Claire Gala's party and I will be blogging for FrockShop (so whatch out this space and much more to come.)
I want to thank all the aussie labels that have been reaching out for me…for being so kind and all those amazing people i've discovered and met while here…you guys are amazing!
BIG SHOUT TO ALL SEXY CARROTS!!!