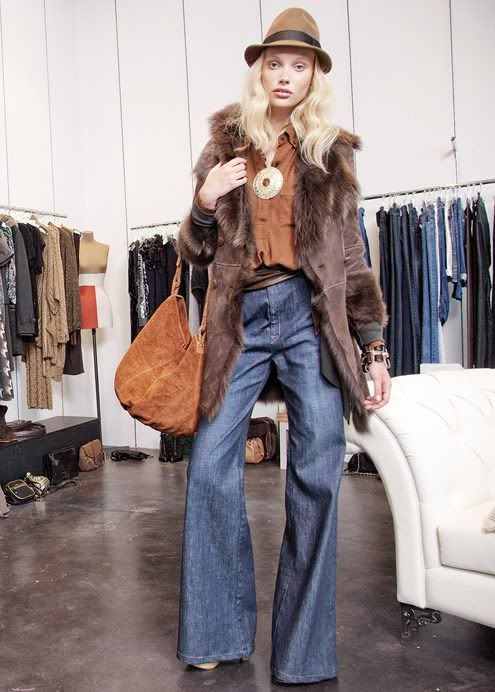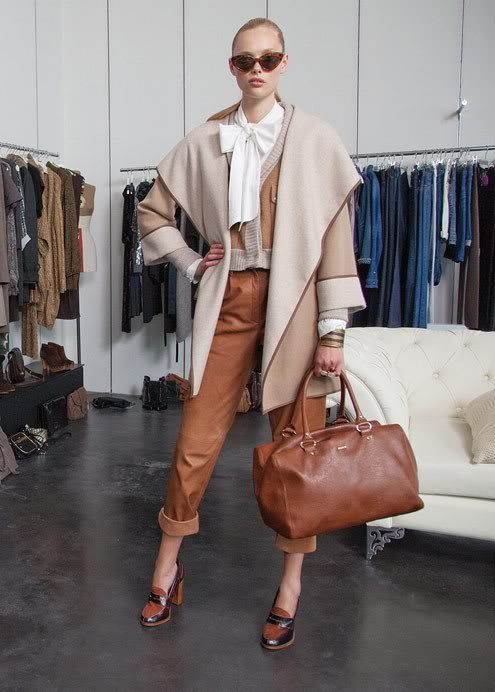 These are the two outfits I created for Mango with the pieces from their A/W
collection, very 70s inspired with earthy colours and a very warm feeling!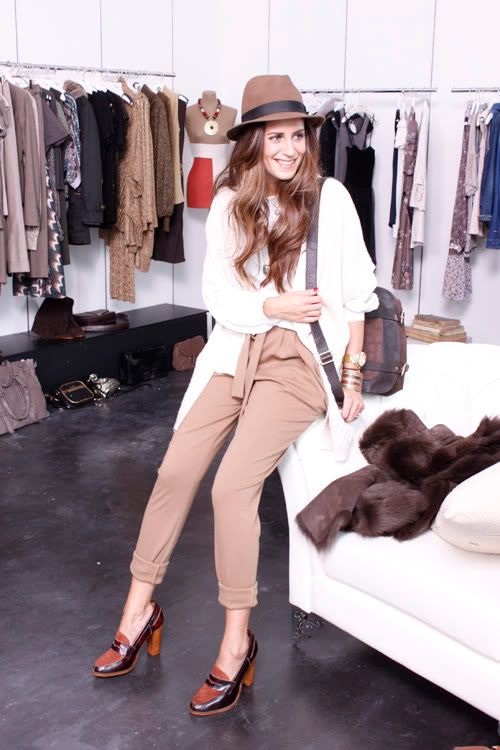 All the clothes I'm wearing are by MNG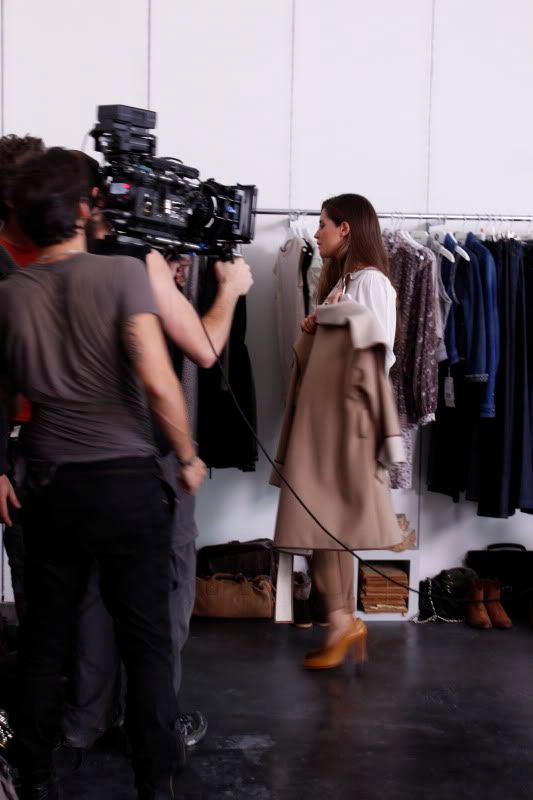 This summer has been full of great stories and amazing moments. And..work,tons of work. But for me,I just don't really see it as "work", because whatever I do that involves fashion and creativity, is just the best way to spend my time and energies to keep learning and discovering new things.So, in july ,
MANGO
invited me to participate in their new online campaign, creating, with the gorgeous and super funny
Hanneli
, 2 looks for their "
What Should I wear?
" stories. It was an extremely hot day in
Barcelona
, and I was the first one to arrive at their factory which is just outside the city. Met the team (and the lovely Cristina,who also did a little feature/interview for the Mango blog "Keep the Beat",check it
here
), and went straight to have my make up done. Meanwhile I munched delicious pastry and had a million coffees. When I got to start checking MNG's new a/w collection Hanneli walked in,and the real fun begun! We got to dress the cute swedish model, and chit-chat in between. Even that we finished pretty late, I convinced Hanneli to pop by my hotel room (as we were staying in the same one) to join me for a couple of drinks…but you know how this always ends up in Spain..and we went to the best night in town, runned by the greatest kiddos, my great friend Neko, Soren, Jordi and cia at
"
NASTY MONDAYS
"
a great night that you shouldn't miss if you are in Barcelona on a monday night! You'll have the time of your life I promise!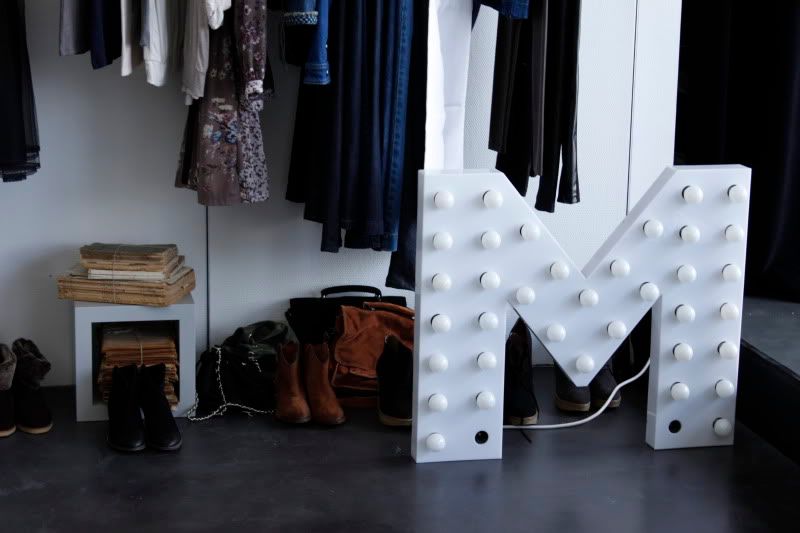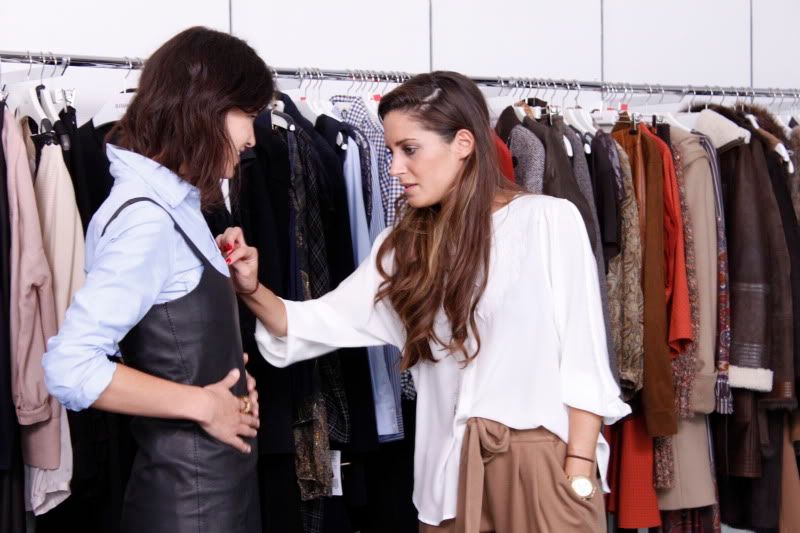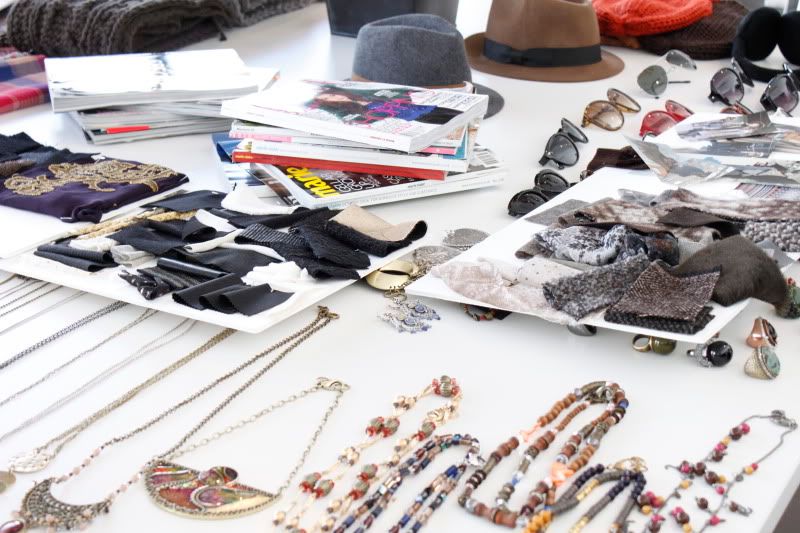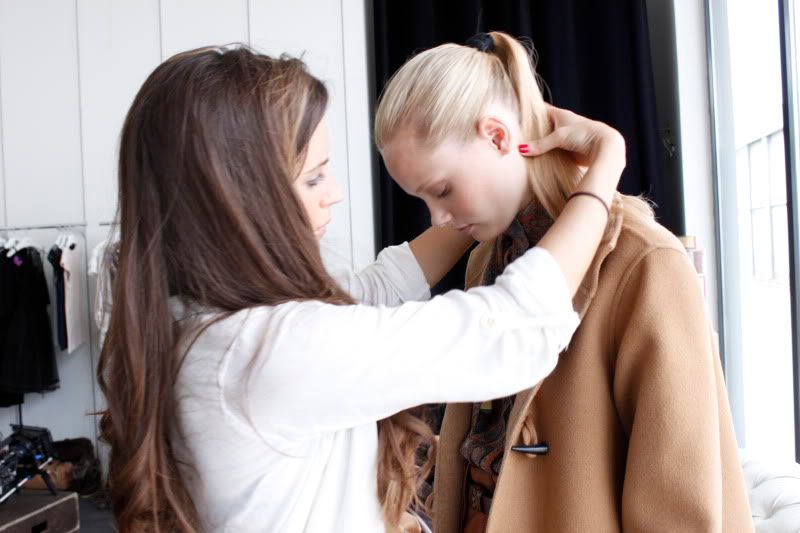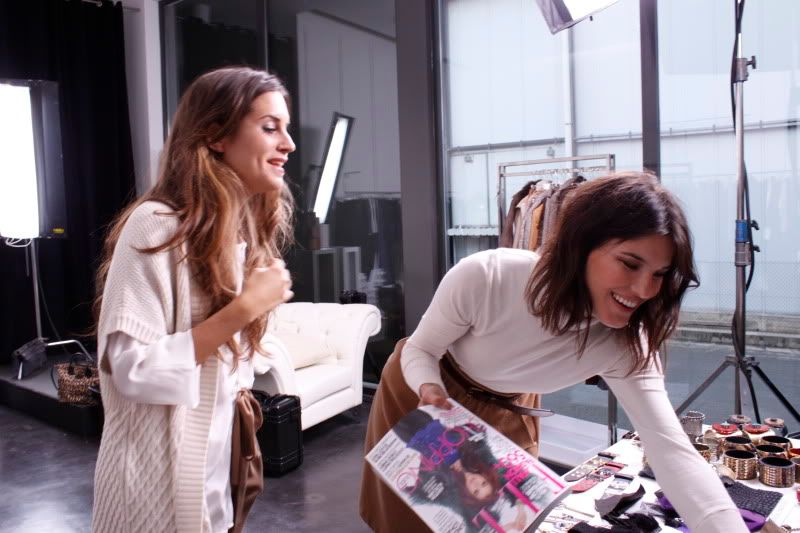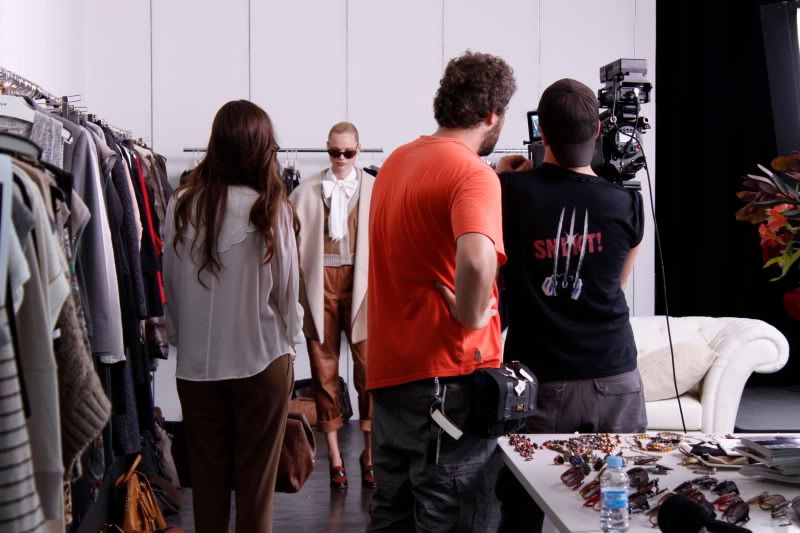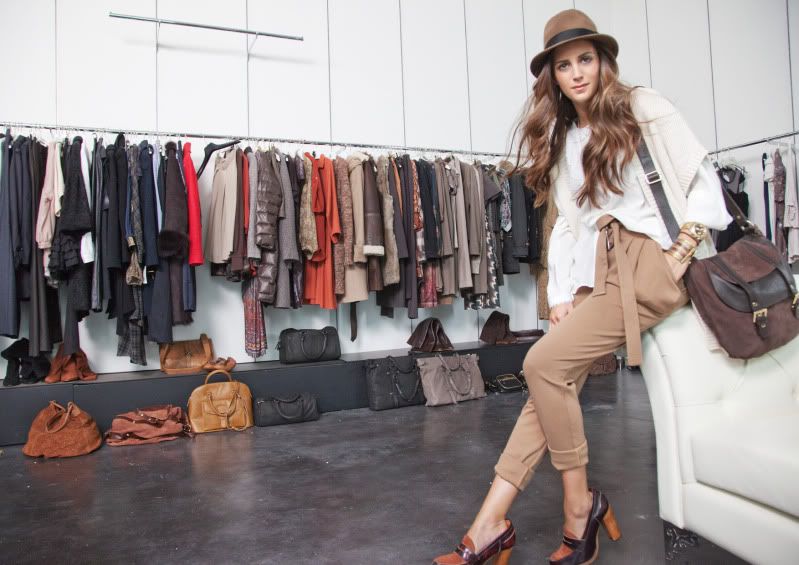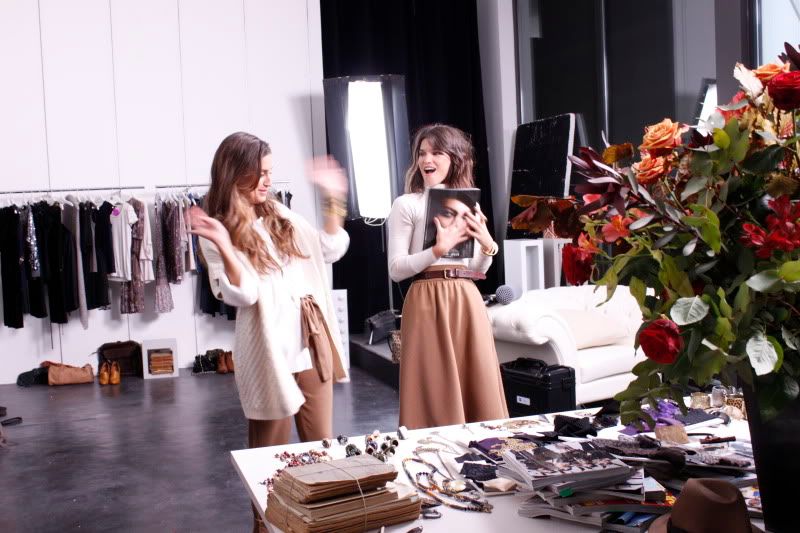 Watch the video where Hanneli and myself show you how to put together the essential pieces of Mango's a/w collection!