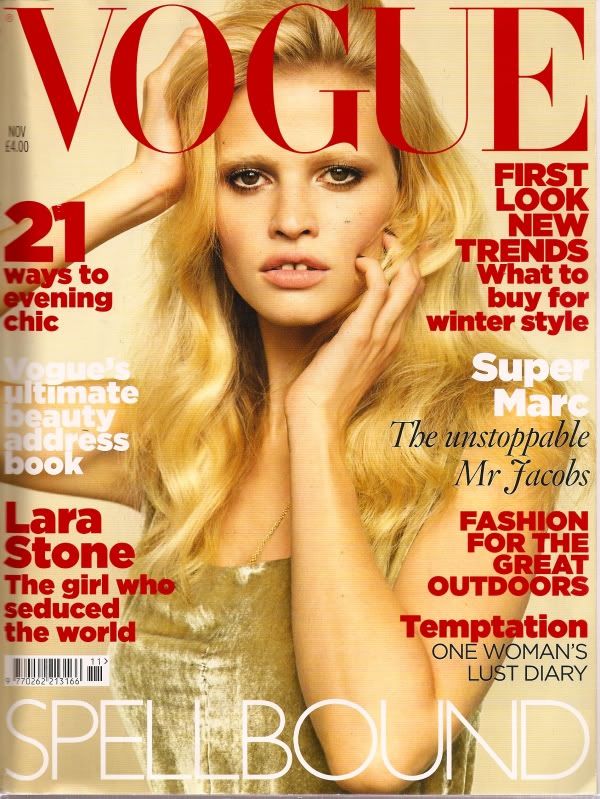 It's not like if I get featured on Vogue everyday…I've done it a few times
but this time is different.
Vogue ,Uk
means a lot to me. First, because is one
of my favourite magazines and second because it's from my "adoptive country".
This whole story begun this summer,on a hot evening of june in London . I was
running late , trying to run as fast as I could ,in order to get on time to my
appointment with Emily Sheffield at Claridges. After the major run I promised
myself to quit smoking . ( which I haven't accomplished yet, of course).
Once there,she was warm, funny(we even got to bump into Russel Brand!) and I
immediately realised why she was working for vogue, 2 word: strong-woman.
That's it…after talks,she asked me if I wanted to be involved in one of
the stories that they were running every month. And by july, Emma arranged a
shooting date with me. It took place at my new apartment down East London.
I got to wear those amazing Balenciaga shoes that you have probably seen already,
even tho,unfortunately that picture hasn't been published. The story was about
our ever fav pieces of knitwear,so I chose to wear a gorgeous Marc Jacobs
white lace dress(see on the feature) combined with my chunky Rokit Jumper
and Prada booties. For the second outfit I matched a pair of Levi's shorts
with my all-times favourite Dries van Noten cardigan!