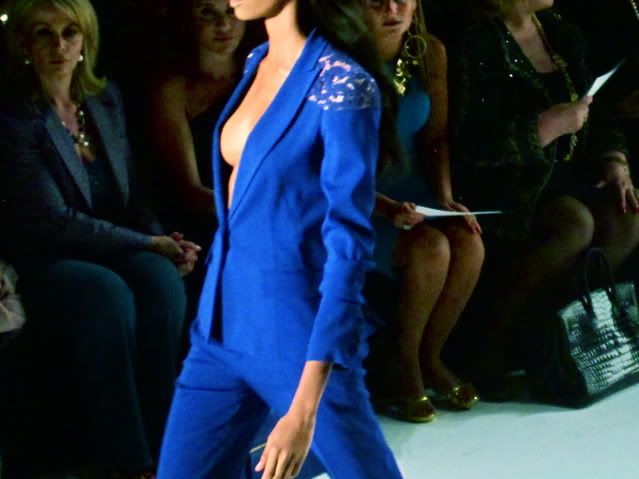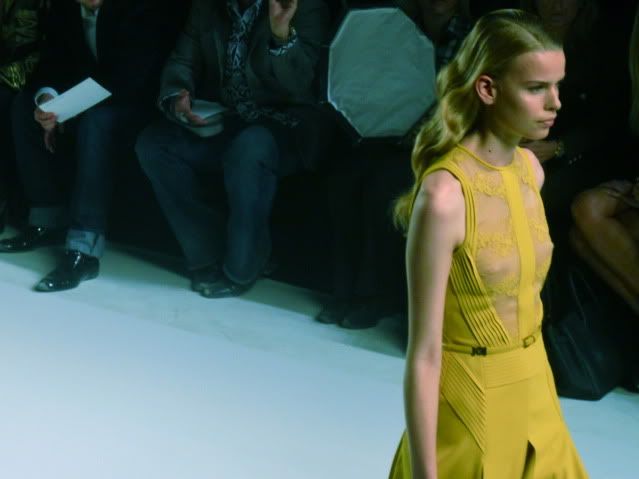 Paris Paris Paris
….
the fashion week no one wants to miss!!
This september I've had the honour and pleasure to be invited to the s/s 2012 catwalk show by one of my favourite designers,
Elie Saab
, the lebanese born designer who glorifyes women and  injects beauty into women's lifes with designs that make all of us know that dreams actually become true!, were I got to snap some pictures of his latest s/s collection which was once again breathtaking. A Very 70s one indeed! (this is one of my favourite fashion periods of all times) . Floaty,embedded , buoyant organza dresses in silk were they keys pieces of the collection. The colour palette was simply gorgeous, lilacs, intense greens and oranges…Imagine how would you feel with one of those on, like a total goddess! Even that Elie, still keeps his studio in
Beirut
, works and showcasts his collections during 
Paris Fashion Week,  
and  this year the label has also launched their sophisticated and delicious own scent "
Le Parfum"
 which celebrates the splender and brightness of femmenininty. It was created by
Francis Kurkdjian 
who used his own perception of the feminine sensation with touches of wood and flowers mixed with orange blossom. For more info about it don't hesitate to visit their official
Facebook
or
Twitter.
Thanks for the chance of letting me share this experience with you and attend one of the most beautiful shows of the year so far! (I even met the other half of
Fashionisima.es
 and we had an incredible taxi-conversation on the way back ) 🙂
Este mes ha sido movidito y por varios motivos.. ya cuando pensaba que me habia "librado" de tener que ir a Paris..pam! ahi vamos de nuevo , mi quinta semana de la moda en menos de 20 dias… Pero esta vez la causa merecia la pena, la invitacion al maravilloso desfile del genio de la feminidad Elie Saab… Ese hombre que comprende tan bien, como Alber Elbaz, a las mujeres y que hace que te sientas como una diosa del olimpo con sus vestidos. Y la coleccion no fue para menos, con mucha transparencia y piernas largas como el mejor accesorio, una empiza a deprimirse de solo pensar que aun nos quedan casi 6 meses para poder disfrutar de todo esto de nuevo. Mezcla de mostazas, verdes y lilas que se fundian de una forma vaporosamente magica! A la vez que todo esto acontecia se lanzaba el nuevo perfume del disenhador, creado por el genio de los perfumes Francis Kurkdjian, el cual ha mezclado esencias de naranja con madera. (para mas informacion y updates sobre todo esto y mas no dudes en visitar el Facebook y Twitter oficial de Elie Saab).